so, like a million years ago I meant to upload pictures of my first surgery patient, but clearly I never did. so here they are now! (I suppose that now I can say that one can safely assume that there were no post-operative complications—hooray!) anyway, my patient was rather cute: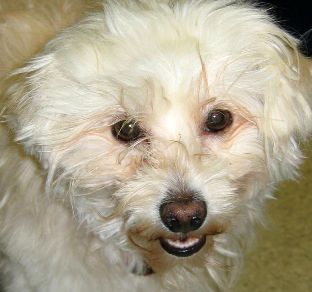 she's a 3 year old rescued animal that desperately needed some TLC (and to be spayed, natch). when she came in, she weighed nearly fourteen pounds. after the most obvious hair mats were shaved off, she was re-weighed (on the off-chance that the weight was different, since the sedative and induction agents are calculated by weight) and she weighed thirteen pounds even. (holy cow!) the surgery itself, despite being nervewracking due to it being, y'know, my first surgery
ever
, went well, though my poor partner (providing anesthesia for my patient) had her work cut out for her because my patient was not so into the deep breathing, managed to extubate herself once, and would begin panting, which (due to the abdominal muscles contracting) pushes the abdominal viscera out through the incision in the linea. truth be told, this was the thing I feared most happening when *I* was doing anesthesia (but I was lucky, my partner's dog was a breeze), but from the doing-surgery side of it, it's not such a big deal after all (it doesn't take a lot of effort to keep everything in while the anesthetist works to get the dog to stop panting). anyway, my spay buddy was a trouper and my patient made it through with flying colors! and lest you think I'm lying, I took a video of my patient less than twenty-four hours post-op:
she was ambulatory the evening of the surgery and eating (only the tasty food, though—she was a smart cookie) the next day, with seemingly little care about her missing uterus and ovaries. huzzah!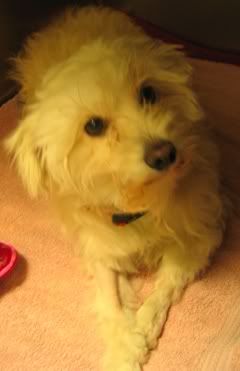 (: